ColorJoint is a new color matched adhesive and sealant for laminate and compact laminate countertop joints.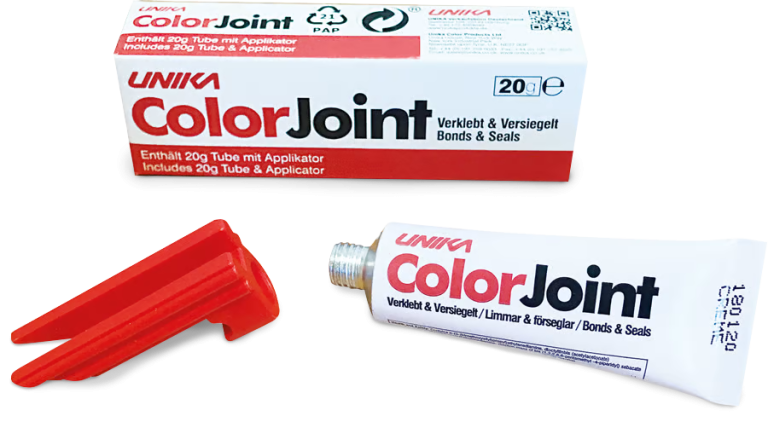 ColorJoint is the latest generation, high performance toughened polymer technology. It is a super strength formula, tougher and faster curing.
It Performs Four Tasks:
It bonds the joint together
It seals the joint against water and domestic detergents
It is exactly color matched to the countertop, making the finished joint almost invisible.
A tight joint means there is no place for dirt and germs to collect and so keeps the worktop hygienically clean.
5 standard colors in stock
ColorJoint colors have been specifically developed to match the most popular laminate brands.
ColorJoint is color matched to give a seamless finish and is available in 5 popular colors.
ColorJoint is also an excellent gap or joint filler and it has very little shrinkage and is UV stable.
It is fast curing even at low temperatures, this means countertops are ready to use in 15 hours.
Easy to apply in all conditions and even bonds to damp surfaces.
ColorJoint is environmentally friendly. It contains no solvents or other hazardous materials. This means there is no smell or fumes.
ColorJoint has a 12 month shelf life.
Ready to use unika for your next fit?